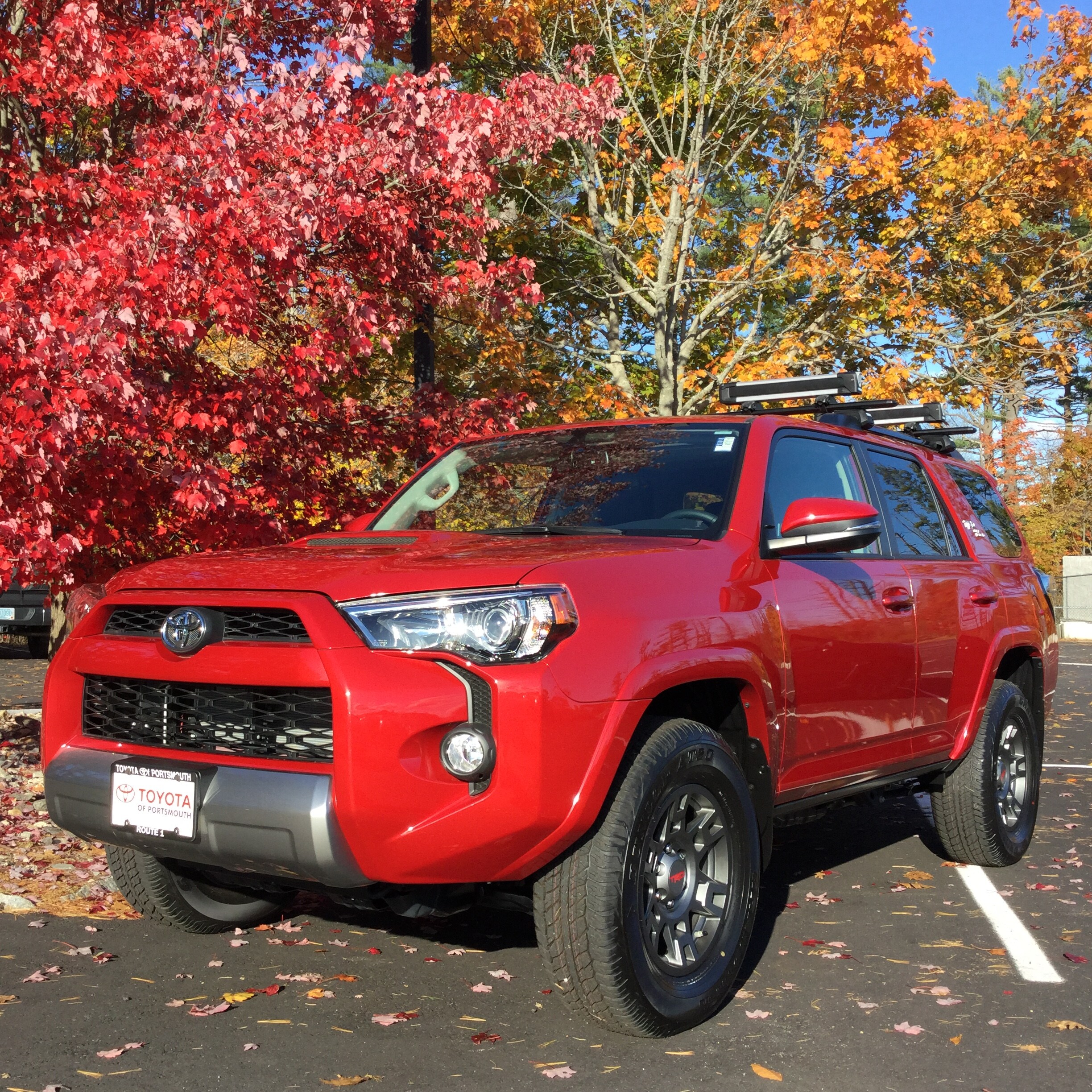 Compare the Toyota 4Runner against the Buick Enclave, Honda Pilot, and the Jeep Grand Cherokee in Portsmouth, NH
The Toyota 4Runner is the epitome of performance, versatility, and reliability for your next adventure. The 4Runner is here to take on the Buick Enclave, Jeep Grand Cherokee, and Honda Pilot to set the standard for the midsize SUV class. Toyota of Portsmouth has new 4Runner models available and a friendly team of sales professionals to assist you with your purchase. We are here to show you side-by-side comparisons of the 4Runner, Grand Cherokee, Enclave, and Pilot to help you make an informed decision today. Load up for your daily commute or get ready for your next off-road expedition in a Toyota 4Runner from Toyota of Portsmouth. Continue reading to see how the 4Runner stacks up to the competition.
Toyota 4Runner vs Jeep Wrangler
The 4Runner vs. The Grand Cherokee
Both models seat up to five passengers with plenty of interior space for your family and friends. The 4Runner has more available front legroom than the Grand Cherokee as well.
The 4Runner has a higher ground clearance than the Grand Cherokee, making this SUV a better option for your next off-road adventure.
Both models come standard with automatic gearboxes and rear-wheel drive with available all-wheel drive optional.
The 4Runner tows up to 5,000 pounds, and the Grand Cherokee tows 3,500 pounds.
With 47.2 cubic feet of cargo volume behind the second-row seating, the 4Runner is designed to hold all of your luggage with ease. The Grand Cherokee holds up to 36.3 cubic feet behind its second-row seating.
There is seating for up to five passengers in both models as well.  But 4Runner has an available third row allowing seating for up to seven.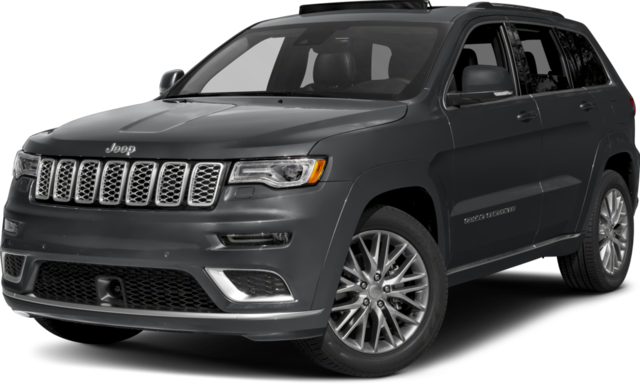 Toyota 4Runner vs. Honda Pilot
The 4Runner has more front legroom than the Pilot for a more comfortable ride throughout Exeter.
The 4Runner also has more cargo volume than the Pilot allowing you to load up all of your luggage for the ride.
If you're looking to tow, the 4Runner has a 5,000-pound capacity, while the Pilot maxes out at 1,500 pounds.
The 4Runner for New England come in four-wheel drive, while the Pilot has standard front-wheel drive.
The 4Runner has a larger fuel tank capacity than the Pilot to take you further between fill-ups.
Six-cylinder engines are standard for both models as well balancing efficiency and performance.
The 4Runner produces more torque than the Pilot for quicker accelerations.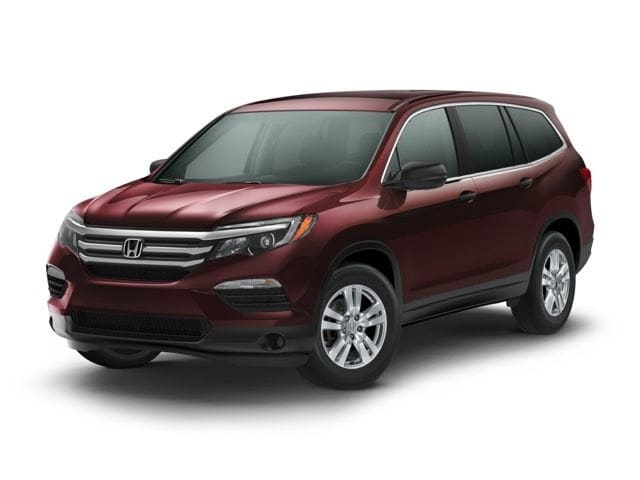 Toyota 4Runner vs. Buick Enclave
The 4Runner is priced much lower than the Buick Enclave, offering agility, performance, and versatility at a more affordable price.
Unlike the Enclave, the 4Runner comes with all-wheel drive in New England.
The 4Runner has a higher towing capacity than the Enclave. This SUV tows up to 5,000 pounds, while the Enclave only tows 1,500 pounds.
The 4Runner also has a tighter turning capacity than the Enclave for better handling throughout Dover, NH.
Both models come fitted with smooth-shifting automatic transmissions.
Both SUVs also come with standard six-cylinder engines, but the 4Runner puts out more available torque than the Enclave to get you off the line quicker.
The 4Runner is taller than the Enclave for better visibility during your next off-road adventure.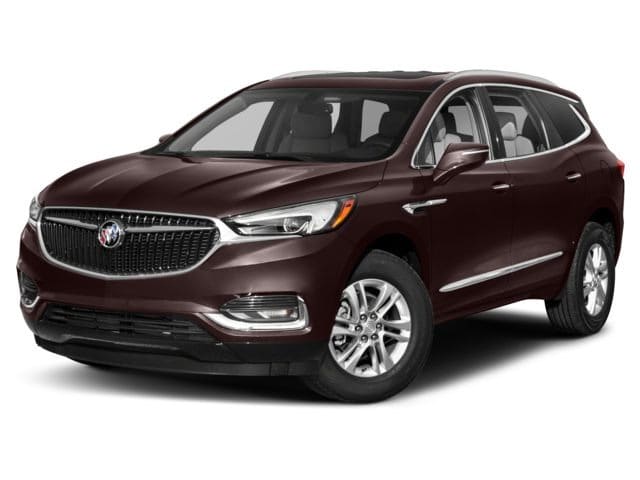 Toyota 4Runner vs Ford Bronco
Toyota 4Runner vs. Ford Bronco
Both SUVs offer a rugged, off-road capability and personality that Portsmouth drivers appreciate. However, that's the only personality available for the Ford Bronco. Sporty utility is the name of game with the newcomer, while the fan favorite Toyota 4Runner can be sporty when you need it, luxurious when you crave high-end features, and family-friendly when you need a spacious SUV.
The Toyota 4Runner offers more versatility and personalization configuration options than the Bronco. While the Ford model is strictly a four or five-passenger model with two rows, the 4 Runner can be configured with either two rows and a five-passenger capacity, or with three rows that can seat up to seven people.
In addition to a choice in seating arrangements, the Toyota 4Runner also has a greater variety of trim levels for drivers to choose from. You get your pick of nine versatile, well-equipped main trims with the Toyota SUV, as well as a number of special, add-on packages. Meanwhile, the Ford Bronco has fewer trim options and fewer options for drivers to use to personalize their on and off-road driving experience.
The Toyota 4Runner also gets more safety features standard than the Ford Bronco. With both SUVs, drivers can look forward to standard automatic emergency braking and forward collision mitigation. But the 4Runner takes it even further and adds standard lane departure warning and standard adaptive cruise control, neither of which are standard on the Bronco.
With its more-luxurious SUV feel, the Toyota 4Runner also offers more creature comfort features than the Ford Bronco. For example, this includes standard power-adjustable seats on every 4Runner, and not on the Bronco.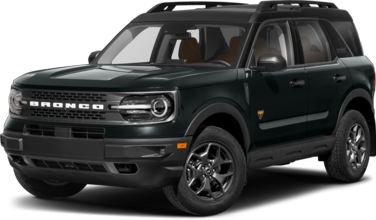 Compare the Toyota 4Runner in Portsmouth
Visit Toyota of Portsmouth
Now that you see the Toyota 4Runner is your best option, make your way to Toyota of Portsmouth for a test drive today. We are one of the leading new Toyota dealers around with new 4Runner models available right now. Our goal is to get you back on the road in your new 4Runner quickly and easily. Get approved within your monthly budget right here at our finance department as well. Our finance team is here to help find you the best Toyota loans and leasing offers available. We strive to make sure your next finance experience is a breeze. Hampton, NH customers can also start the finance process from home with a secure online finance application as well. Contact us stop by our conveniently located dealership for more information and to check out our new specials.