2021 Toyota Venza Overview
The Newest Models, The Latest Technology and Incoming Inventory!
Check this page often for the latest news and developments from Toyota.  The Toyota vehicles on this page will arrive soon or have arrived at Toyota of Portsmouth.  These are the newest and most advanced Toyota cars, trucks and SUV's.  Also follow us on Facebook, Twitter and Instagram for a look at these models when they arrive and information on our entire inventory.
Toyota Breaks the Sameness Barrier With All-New 2021 Venza Crossover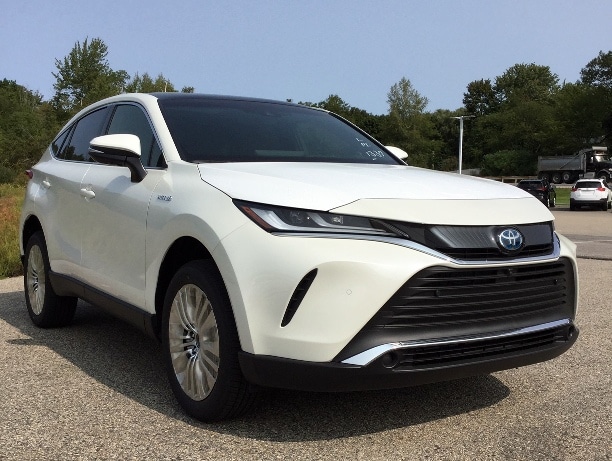 After a five-year hiatus the Toyota Venza is back.  With a striking new debut, Toyota is breaking the sameness barrier in the midsize two-row crossover utility vehicle (CUV) category. The all-new 2021 Venza delivers an intuitive driving experience with smooth acceleration, predictable handling, and low noise, vibration, and harshness (NVH), all wrapped in a sophisticated design. 
Toyota made "hybrid" synonymous with high fuel efficiency more than 20 years ago with the first Prius. The Venza brings the number of Toyota Hybrids available to 10 - Mirai makes it 11 electrified vehicles - for 2021, more than any other brand.
The new-generation Toyota Hybrid System in the Venza combines a high-efficiency 2.5-liter DOHC four-cylinder engine with three electric motors in a highly compact system. The gas engine employs Variable Valve Timing-intelligent system by Electric motor (VVT-iE) on the intake camshaft, and VVT-i on the exhaust camshaft. A variable cooling system (electric water pump, electric thermostat) and a fully variable oil pump further help improve engine efficiency.
The Venza doesn't take up a lot of space outside yet provides generous space inside. Cupholders can accommodate large drink sizes, while the center stack tray can handle the largest iPhone models. Door bottle holders can take 24-oz bottles.
Venza offers 36.3 cu. ft. of carrying space behind the second row. The lithium-ion battery pack is small enough to be installed under the rear seats, so it does not take up any cargo or passenger space.
There's so much more to this exciting comeback model at 2021 Toyota Venza 
2021 Toyota Avalon AWD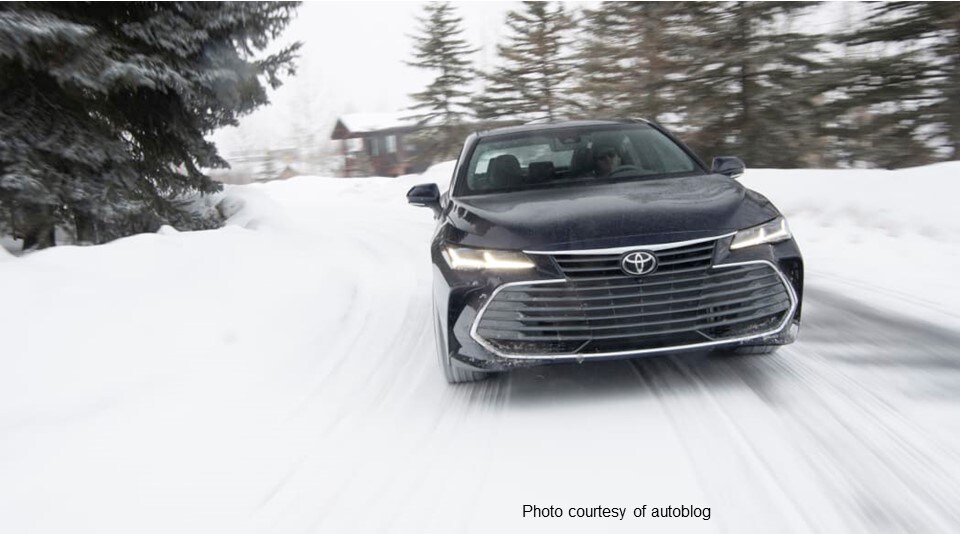 James Riswick from autoblog takes a look at the Toyota Avalon AWD.  September 2020 has been set for it's arrival in showrooms.  Now you'll have a choice between the Camry AWD or Avalon AWD.  Each sedan has it's own benefits.  And if an SUV is not your preference for AWD, this is for sure your next car.
Visit this page often for updates.
2021 Toyota Sienna Coming Soon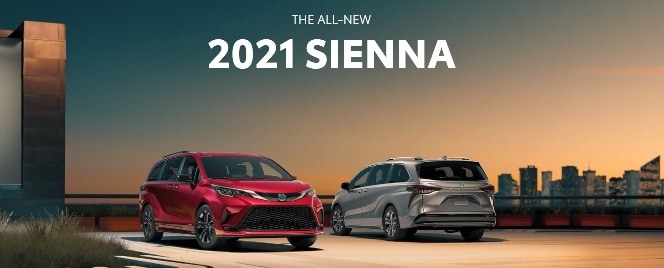 Say hello to the all-new 2021 Sienna expected to arrive in late summer/early fall. Say hello to the all-new 2021 Sienna. Its modern design matches your sense of style, and its super-spacious and functional interior features an available built-in fridge and vacuum. With a hybrid powertrain and available All-Wheel Drive (AWD), Sienna has the versatility to help keep any adventure going-no matter the driving conditions. Working behind the scenes, standard Toyota Safety Sense™ 2.0 (TSS 2.0) helps you drive through the city with added peace of mind. Stylish on the outside. Functional on the inside. The all-new Sienna effortlessly works with your lifestyle.
2021 Sienna's proven hybrid powertrain gives you the efficiency you need to take on whatever's next.
Learn more about the all-new 2021 Sienna and sign up for email updates at 2021 Toyota Sienna
 The Seacoast's Premier Toyota Dealer
Whatever your needs or budget, a perfect new car, truck or SUV always awaits at Toyota of Portsmouth proudly serving drivers in Portsmouth, Dover NH, Rochester NH, Exeter NH and Hampton NH!  And we invite those from Kittery ME, Berwick and Sanford ME, York ME, and Wells ME to stop in anytime and experience the best car buying experience on the Seacoast.
Check the inventory below.  Then get a jump on everyone and let us know before the vehicle arrives that you want it.  Contact us here online or call today 603-431-6100.