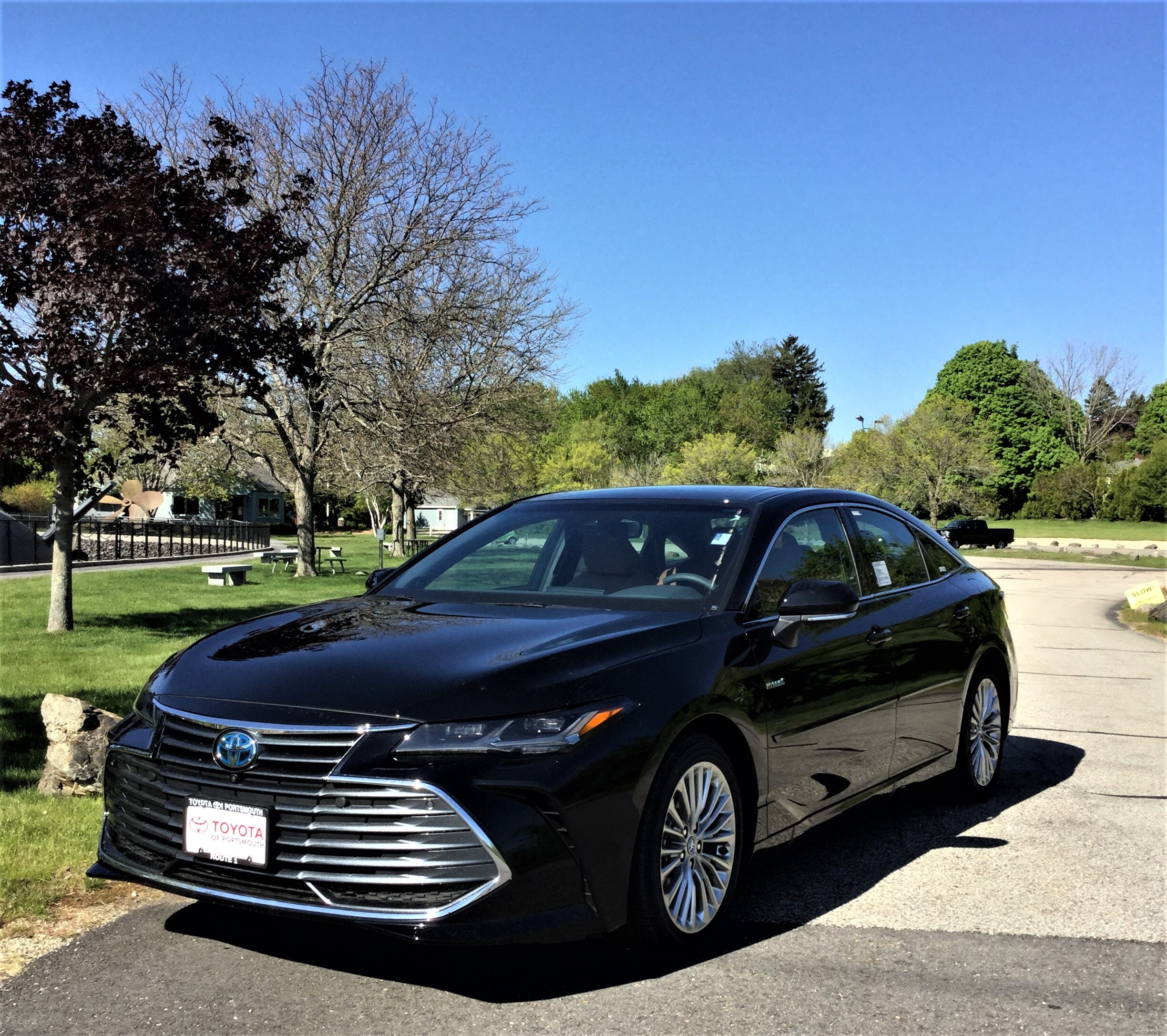 An Old Friend Gets an Exciting Update - Introducing the Beloved Toyota Avalon with All-Wheel Drive
Since 1994, Toyota has given drivers a top-quality, flagship sedan that promises a comfortable ride and impeccable reliability. The Toyota Avalon has undergone a lot of changes and updates in the years since its big debut, and it has continually delivered the refinement and style drivers appreciate. But as a front-wheel drive-only car, it was missing a key feature that customers at Toyota of Portsmouth in New Hampshire were looking for - the added peace of mind and added traction of all-wheel drive. 
The 2022 Toyota Avalon with All-Wheel Drive
As part of the fifth Avalon generation, the 2022 model gives drivers a variety of trim and engine configurations to choose from. Previously available as a hybrid model or with a powerful V6 powertrain, the 2022 model adds a third engine to go with the newly available all-wheel drive. The current, complete lineup of available powertrains now includes:
A new 2.5-liter four-cylinder engine with 205 horsepower, 185 pound-feet of torque and optional all-wheel drive
A robust 3.5-liter six-cylinder engine that's rated for 301 horsepower and 267 pound-feet of torque
An efficient hybrid version of the 2.5-liter four-cylinder engine, working here with two electric motors to produce a combined output of 215 horsepower
2022 Toyota Avalon Overview
Trim Levels
There are five trim levels for the Avalon in the new model year, with no variations among the trim levels adding extra configurations. The base model is the XLE, followed by the XSE, TRD, Touring, and Limited. The 3.5-liter V6 gas engine produces 301 horsepower and an expected 22 miles per gallon around town. At highway speeds, drivers can expect up to 32 miles per gallon from the efficient engine. The transmission is an eight-speed automatic with overdrive and auto-manual.
Exterior
The exterior of the Avalon makes use of its sweeping lines to reduce aerodynamic drag, resulting in a more fuel-efficient design for you to enjoy as you drive around Hampton, NH. The large front grille creates a dramatic backdrop for the shiny Toyota badge. The hubcaps come in aluminum alloy to highlight the 19-inch wheels. Dual exhausts, each featuring two exhaust pipes, give the rear of the vehicle its racetrack-ready visual appeal. Certain trims, like the TRD, feature a rear spoiler for added style and aerodynamic efficiency.
Interior
Comfort and luxury abound throughout the Avalon's interior. An exterior road noise suppression system makes the cabin a haven of serenity that welcomes the driver and passengers with plush, contoured seating. An optional leather package in cognac leather with quilted stitching coordinates well with exterior colors and lends a rich air to the interior. Both the door panels and the dashboard feature real wood accents. The trunk has a capacity of 16 cubic feet, enough for several pieces of luggage, groceries or treasures found while shopping.
Technology and Safety
A nine-inch touchscreen acts as the interface between the user and the infotainment system. Linking via Apple CarPlay, drivers will have access to personalized information and entertainment, such as news or navigation apps and music playlists. An optional JBL premium sound system lets all occupants of the cabin enjoy superior sound quality from 14 strategically placed speakers.
If drivers have a compatible smartwatch, the Avalon can be accessed using the Toyota Remote Connect system, which allows for door locking, engine start and vehicle locating all while you're in the comfort of your home in Portsmouth, NH. Automatic high beams leave the adjustment of headlight strength at the discretion of the car.
The Avalon helps drivers stay safe on the roads with a pre-collision system that constantly scans surroundings and evaluates impact risk on a second-by-second basis. Using pattern recognition features and employing a preemptive braking system, the Avalon can recognize pedestrians or objects in its path and bring itself to a stop if the driver does not react to the danger. Dynamic cruise control features keep the vehicle at a measured distance from surrounding traffic by braking or accelerating on its own as necessary. Should the driver begin weaving within a lane, alerts will sound, and the Avalon can even steer itself back towards the center of the lane.
Test Drive a Toyota Avalon Today
If you live in or around Dover, NH and you're looking for a new vehicle, feel free to stop by Toyota of Portsmouth. If you're looking for a certified pre-owned vehicle you can check out our inventory of those as well. We constantly have specials rotating every month and you can even check out the benefits of buying online. When you make the short drive from Exeter, NH we can tell you more today!
2021 Toyota Avalon vs. 2021 Honda Accord
Toyota Avalon vs. Nissan Maxima
 Toyota Avalon XLE
Starting MSRP of $35,875
Toyota Avalon Hybrid XLE
Starting MSRP of $37,000Toyota Avalon XSE
Starting MSRP of $38,375
Toyota Avalon Hybrid XSE
Starting MSRP of $39,500
Toyota Avalon TRD
Starting MSRP of $42.375
Toyota Avalon Touring
Starting MSRP of $42,575
Toyota Avalon Limited
Starting MSRP of $42,175
Toyota Avalon Hybrid Limited
Starting MSRP of $43,300
New Toyota Avalon in Portsmouth, NH