Why Service Your Vehicle at Toyota of Portsmouth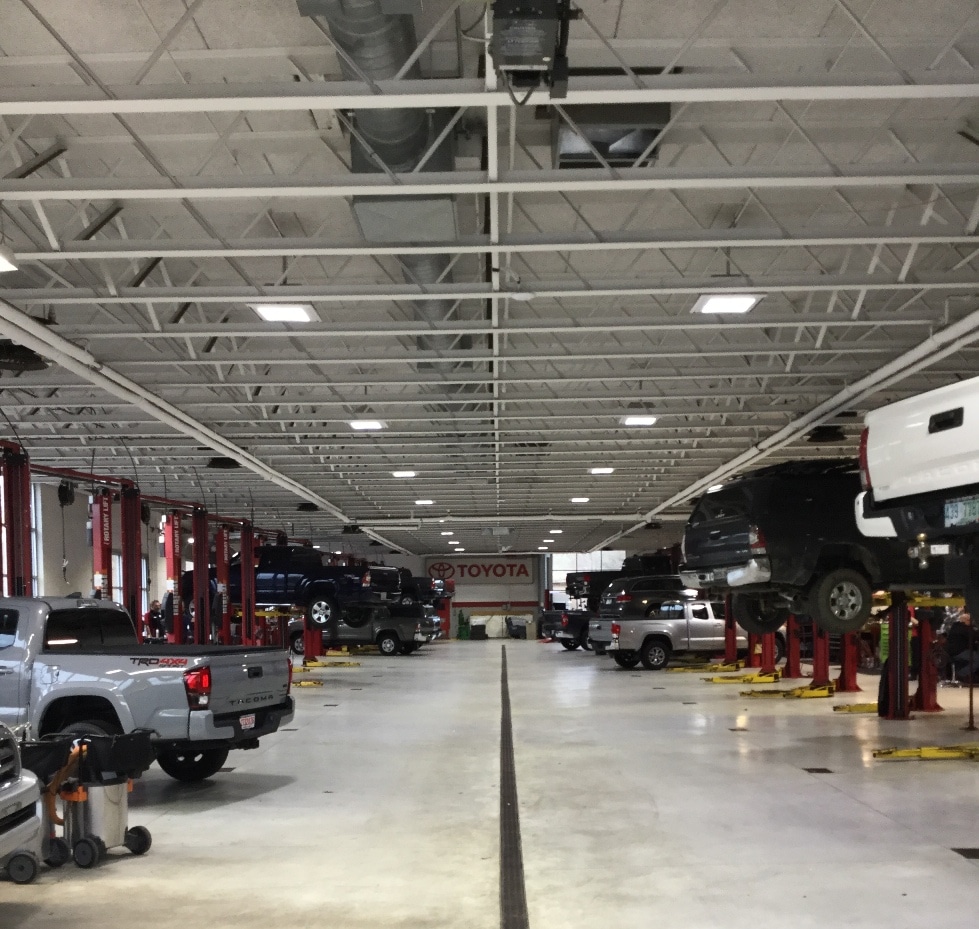 They say one of the hardest things to find in life is a good mechanic. At Toyota of Portsmouth, we make it look easy with an entire team of high-character factory-certified technicians that are ready and willing to service your vehicle no matter the body type or if it's a gas or hybrid model. We pride ourselves on providing the highest level of customer service in Portsmouth NH, and we're confident that our way of doing business will make you a customer for life.
Step Up to the Level of Service You Deserve
Sure, our main source of business is through selling cars, but at Toyota of Portsmouth, we aren't content to just hand you the keys to your next new or used vehicle and send you on your way. We see every customer as a customer for life, and we do that by providing the region's best car service and repair.
We understand that drivers around Dover NH and Exeter NH hate being without their vehicle for long periods. The inconvenience of not being able to get where you need to go can cause its fair share of problems, which is why we work efficiently to get you back on the road as quickly as possible.
However, that's not to say that speed is our only priority. We won't return your vehicle to you until we are confident that the job is done. We use only genuine Toyota parts to ensure that every job we do is built to last. While we love our repeat customers from around Hampton NH, we always strive to avoid repeat visits for the same problem.
If you suspect that your vehicle may need service, please don't wait. Small issues can quickly escalate into big and expensive problems if you aren't proactive, so please stop by and see us. We like making things easier on our customers with various service specials as well as the ability to schedule appointments online.